This is ridiculous, sad, and just an overall bummer. As quoted from the
Ironlak post:
Saber's legendary LA River piece buffed.

This is a massive bummer. There is no denying the relevance of this piece in the history of graffiti and it's removal has caused mass debate (no pun intended).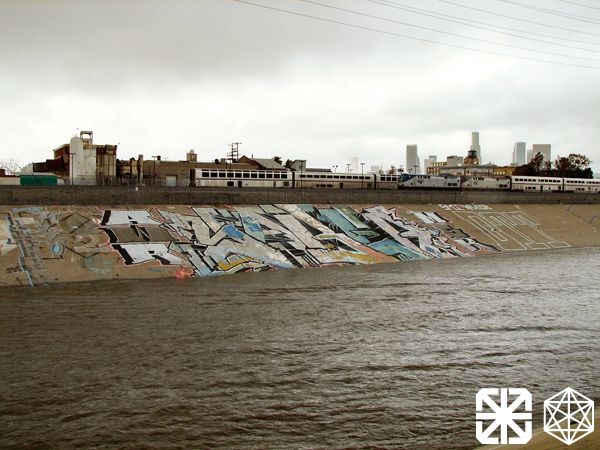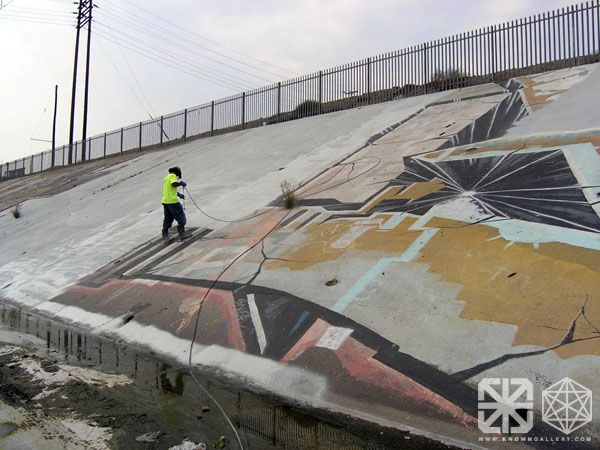 READ MORE:

SABER's legendary LA River piece is now a true part of history: CLICK.

A one-year, $837,000 contract, funded by the Recovery Act: CLICK.

Via: KNOWNGALLERY.COM
As a
former
writer and a avid fan of graffiti art, this really hurts the heart. Saber's piece was a monument as to the drive of a man on a mission; what can one man do to make the biggest piece of artwork with so many obstacles in his way, and still come out on top? A 20-year-old Saber completed this incredible feat in one month, having survived the random encounters with cops, bums, gang bangers and security. This isn't just some
big ass roll-over
, the Saber L.A. river was a PIECE; A MASTERPIECE...
But the city needs a villain; one with many names and many faces, so that it can battle forever with limitless funds. Taking away the Saber piece, maybe they thought they slain a giant, when in reality they made it a martyr. There will be paint on the streets. I think once the word hits the streets, the writers will reply in turn.
Stay up,
Cyph